Now that you have created your first dashboard, let's show off what you have done! You can share your data and dashboards with other SpatialKey users in your organization.
First, navigate to your dashboard in the Dashboards Tab and click the settings icon.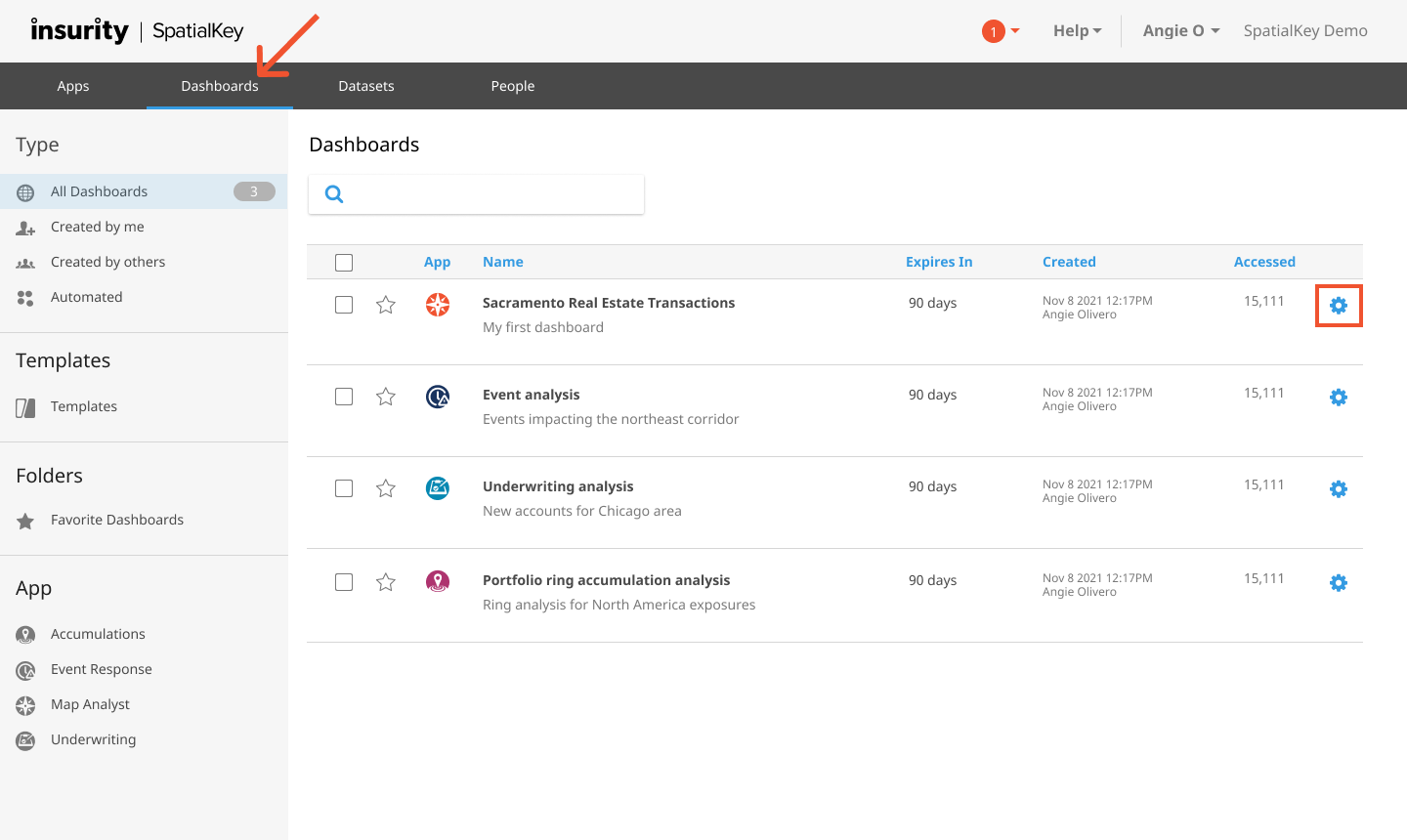 Next click "Dashboard Sharing" in the left-hand navigation.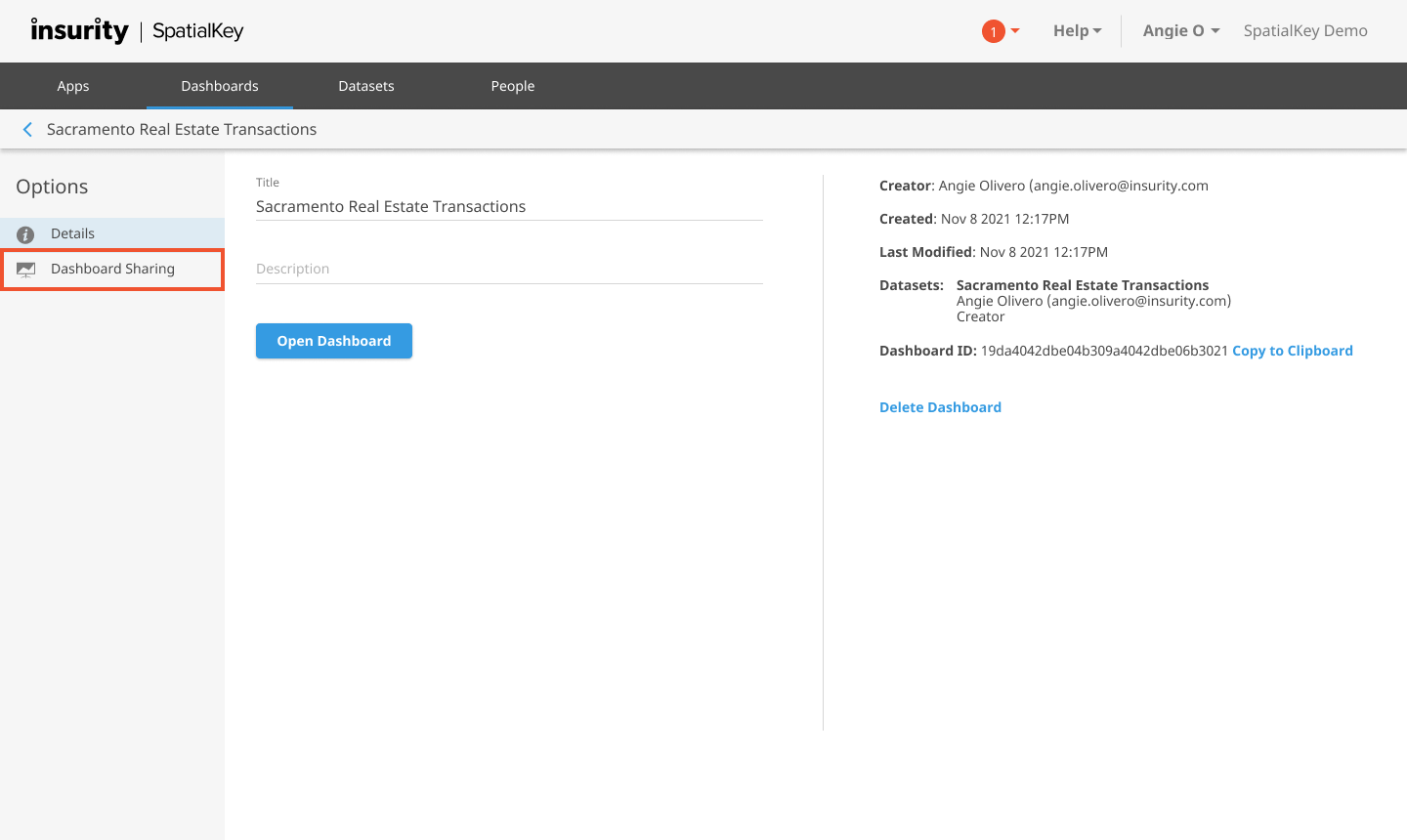 Once you're in the sharing section, all you need to do is add a user as an Owner to your dashboard…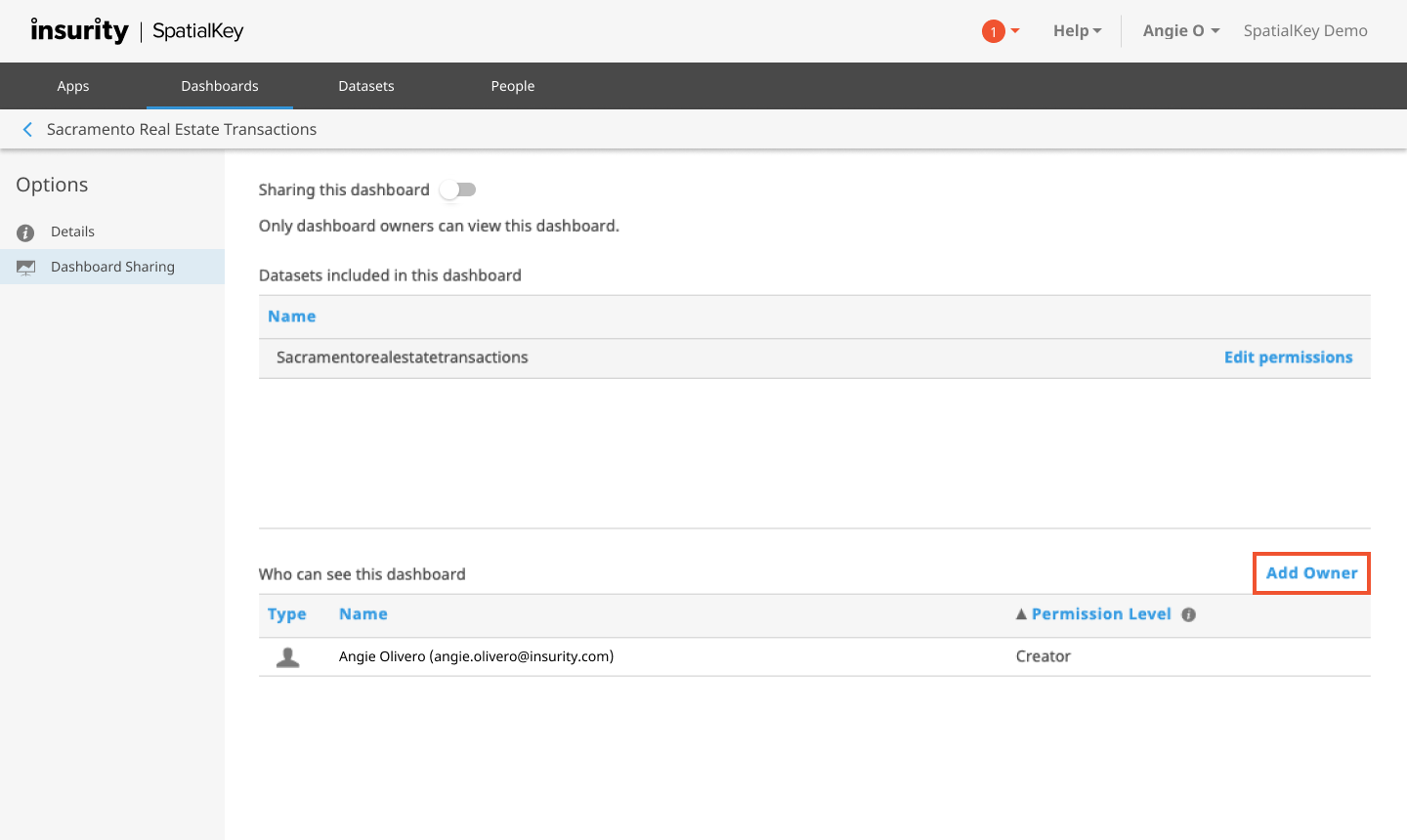 Adding an owner allows you to select specific users or groups and give them access to your dashboard and your underlying data all in one step. Anyone who didn't already have access to the underlying data will be given Viewer permissions on the data.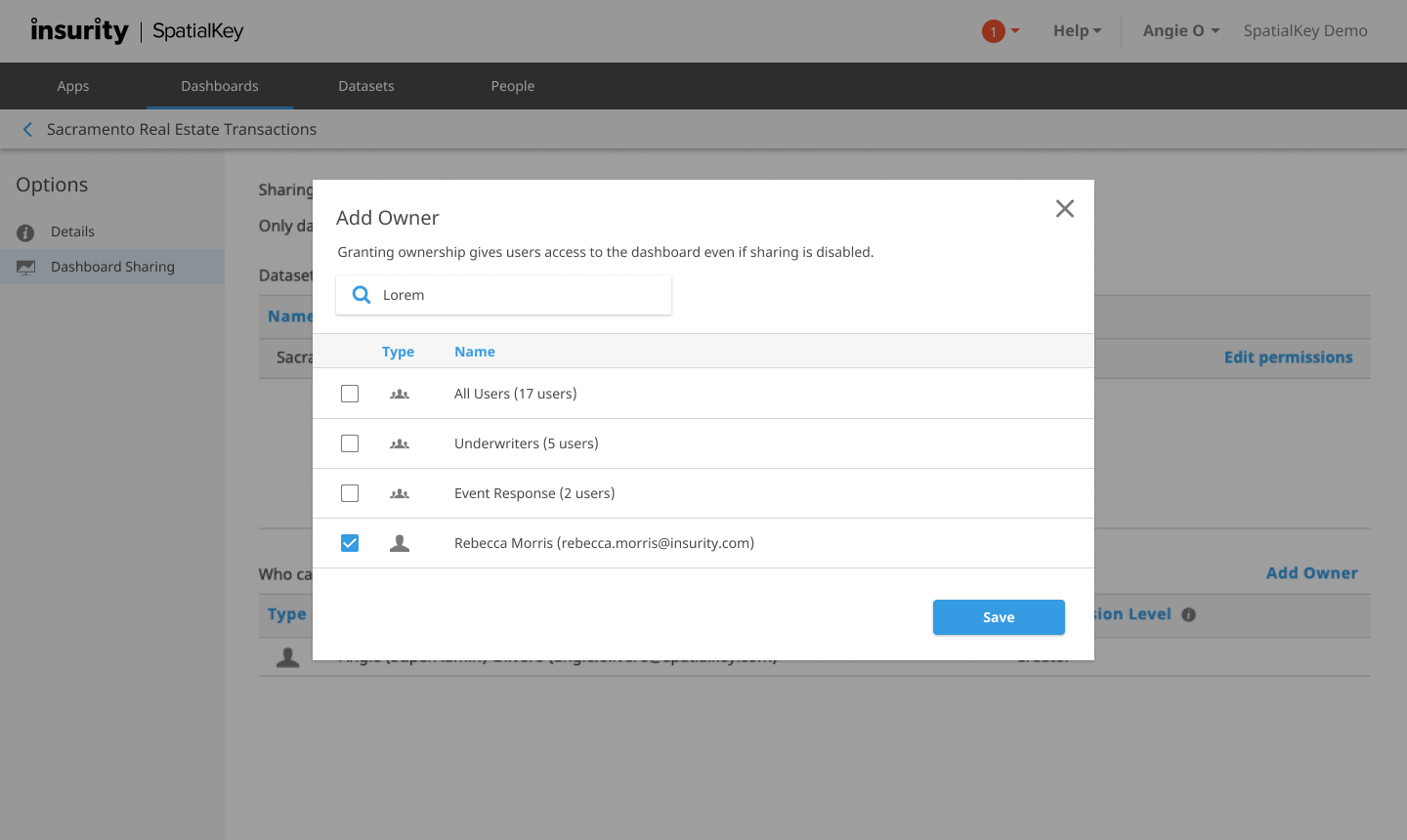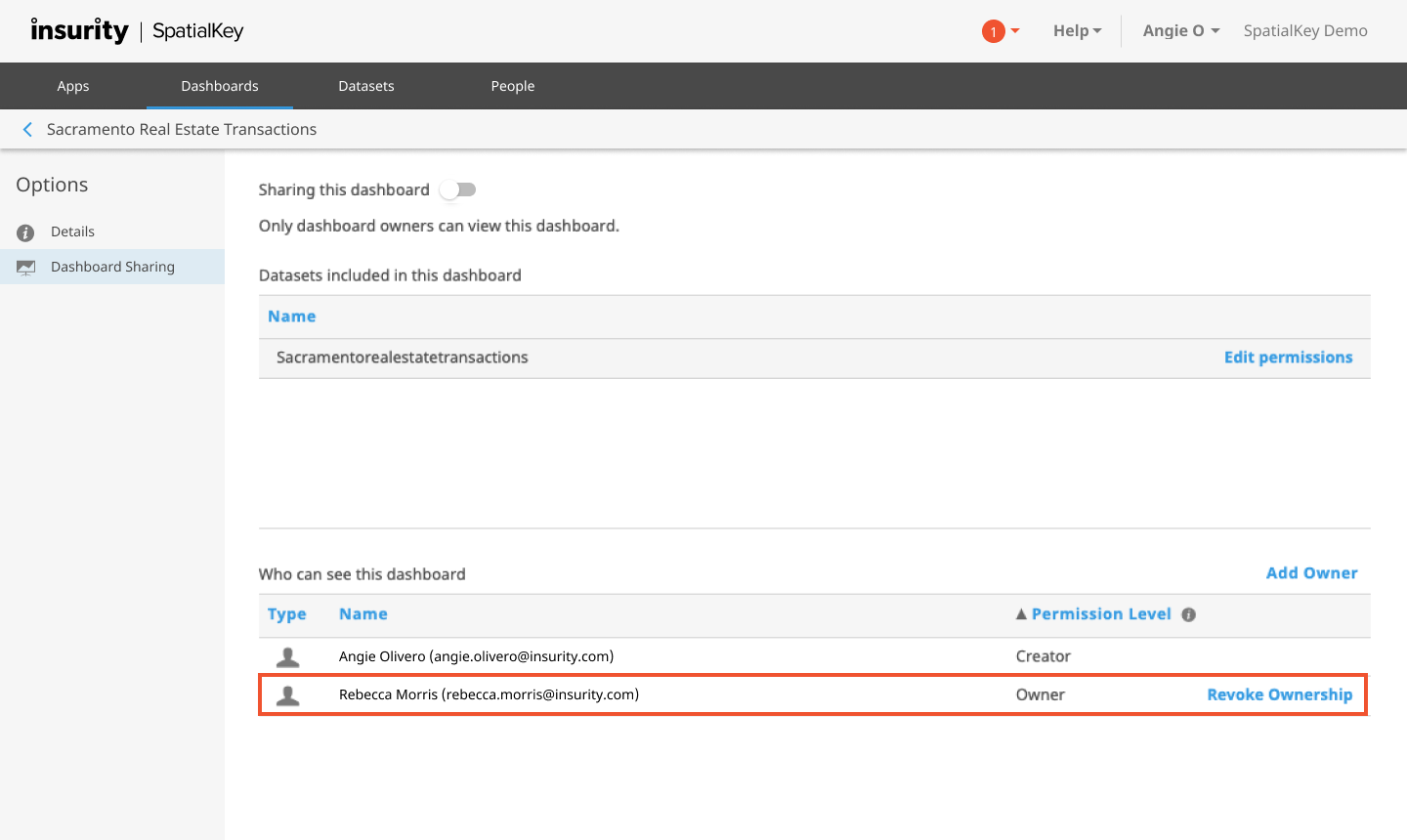 … that's it, you are done! Now within SpatialKey, they can view your dashboard and benefit from the cool work you have been doing.
For more detail, check out this article on Sharing Data and Dashboards.