Flood Underwriting Update
We've rolled out a series of updates to the Flood Underwriting app in direct response to feedback from some of our underwriter users. Flood Underwriting will now remember the last 10 locations that you've analyzed, making it easy to get back to a previous address.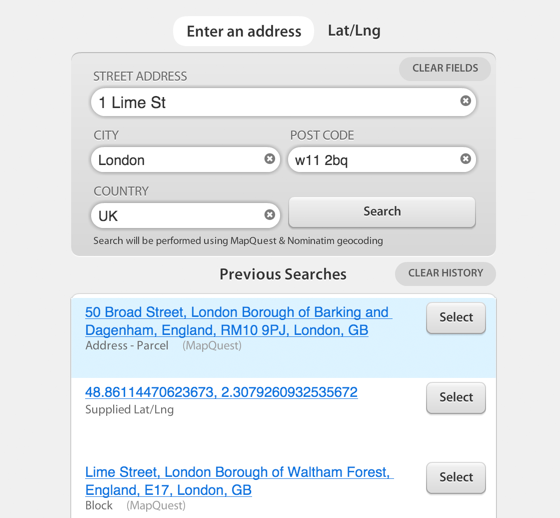 We've also given the PDF reports a design overhaul to clean up some of the layout.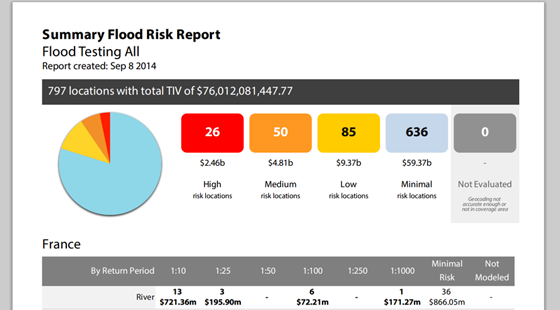 Flood Analyst Update
In addition to an update to Flood Underwriting, we've also rolled out an update to Flood Analyst, our related app for portfolio analysis. We've streamlined the launching process to make it easier to select the various flood models to run on your data. And the aggregation by HUC zones (Hydrological Units) has been brought more to the forefront when viewing your data to better focus your attention on where you might have worrisome concentrations of risk.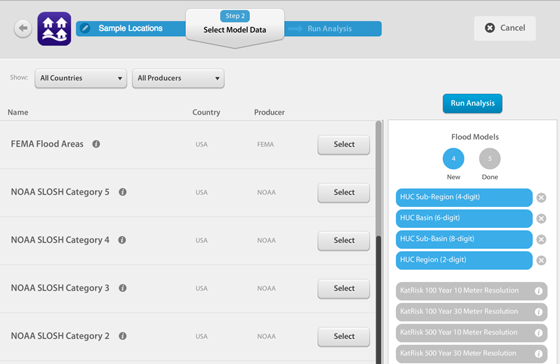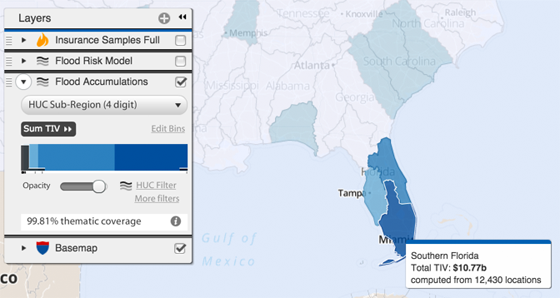 Premium Geocoding Credit Checks
For customers using any of the premium geocoding options in SpatialKey we've improved the geocoding process to give you insight into exactly how many credits each upload will use.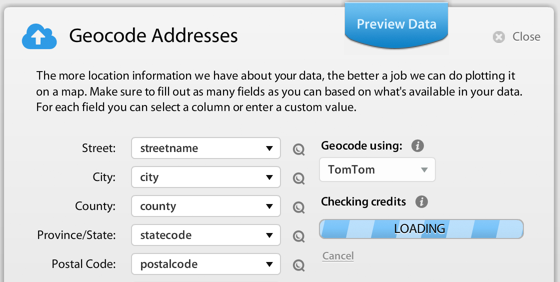 To minimize the number of geocoding credits you have to use, SpatialKey caches your addresses and will not use up credits for addresses you've run before. We've now added the ability to check exactly how many new credits will be used before running your import.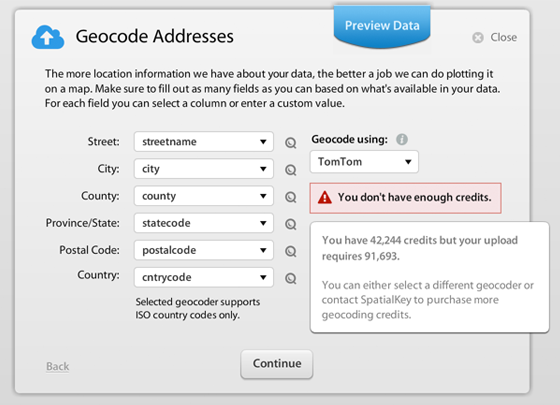 User Experience Improvements
And as always we've taken the time to make small tweaks to improve the overall user experience throughout SpatialKey. 20 bug fixes or feature requests have made their way into this month's release, including the following:
Data Import
The ability to opt-in to an email notification when appending or overwriting a dataset
An easier way to share data imported from the Data Mart with everyone in your organization
Advanced Calculations
Last month's release included the ability to use Advanced Calculations in SpatialKey pods and map layers. This month we have a few enhancements to these features.
Formatting percentage comparisons as "52%" instead of .52 for easier readability
When editing a custom equation you can easily view the numeric fields that are available for use in your dataset