Time flies while you're having fun! This year has been a blur of exciting things at SpatialKey. We are really excited to have yet another release ready for you. This release takes into account all of your feedback and brings some great enhancements. Let's check them out!
Notifications
We've overhauled the way notifications are displayed to provide greater visibility into completed and running processes.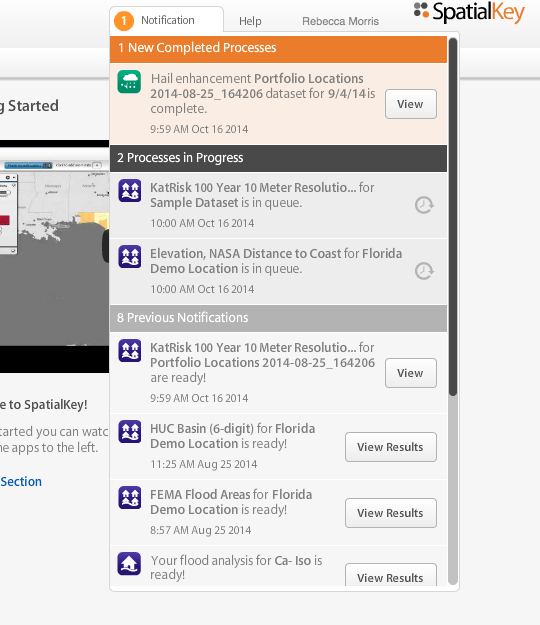 Geocoder Information
In order to give greater visibility on exactly which geocoder is being used throughout different areas in SpatialKey, we've added geocoding "source" labels to a couple key points in the application. This includes the Custom Shape (Radius-only) Filter form and Marker Tooltip.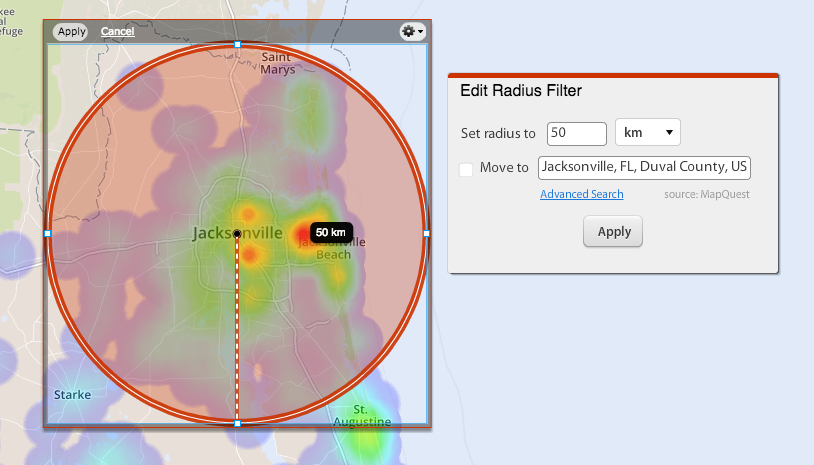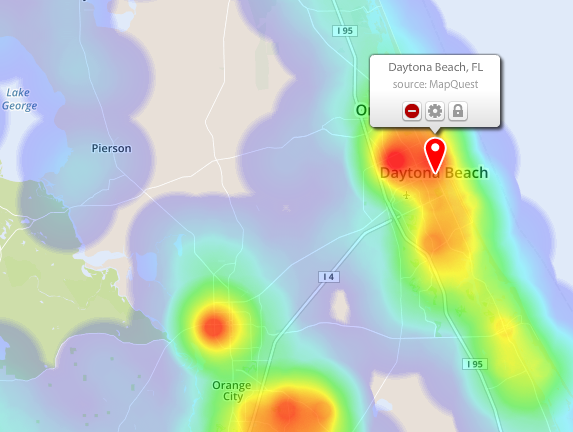 Hybrid Geocoding (lat/lon + address)
This feature simply allows you to skip previously geocoded locations. If you're importing data that contains a mix of address fields to be geocoded, along with lat/lon fields, we've got you covered. You are now able to select both, "Latitude and Longitude in my data" and "Street addresses to be geocoded" checkboxes during the import process. If some of your records have latitude/longitude coordinates of 0,0 or null, SpatialKey can attempt to geocode those records with provided address information in order to get better latitude/longitude coordinates.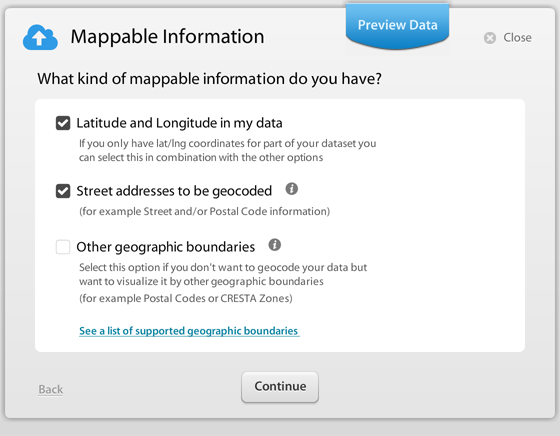 Heat Grid Map Rendering
The Heat Grid rendered is back! A feature that SpatialKey had retired a couple of years ago is back by popular demand. Now that we've added another rendering method, we made enhancements to help distinguish the more commonly used renderers vs. more advanced rendering options (Heat Grid and Bivariate Grid).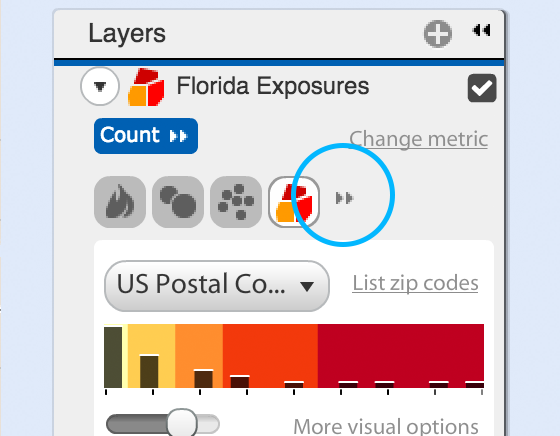 Heat Grid Example (below)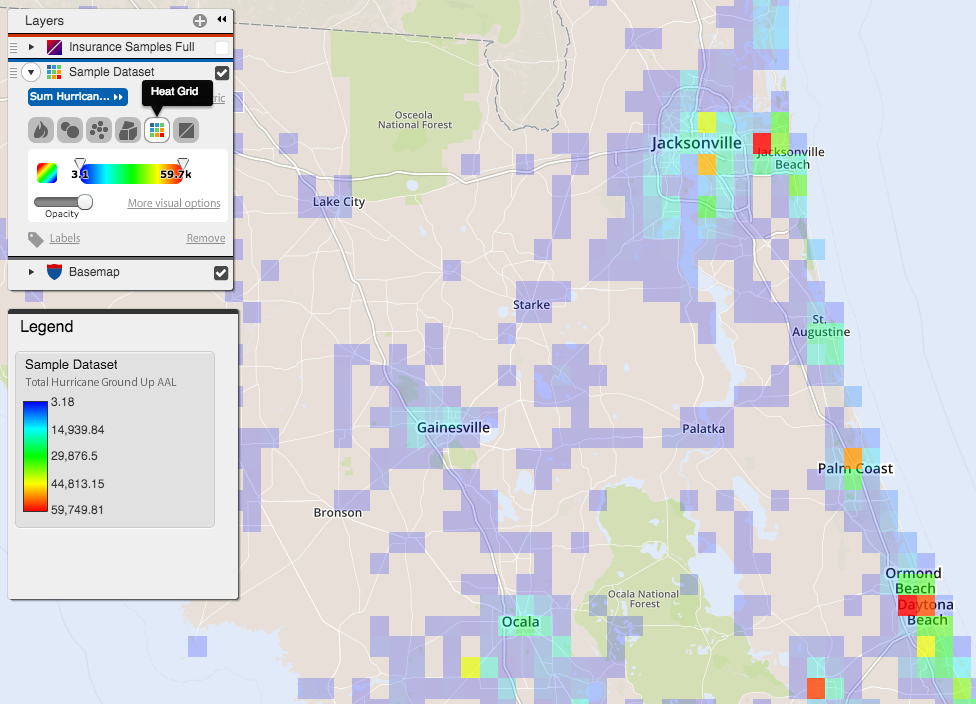 Bivariate Grid Example showing Insured Value / Modeled Loss (below)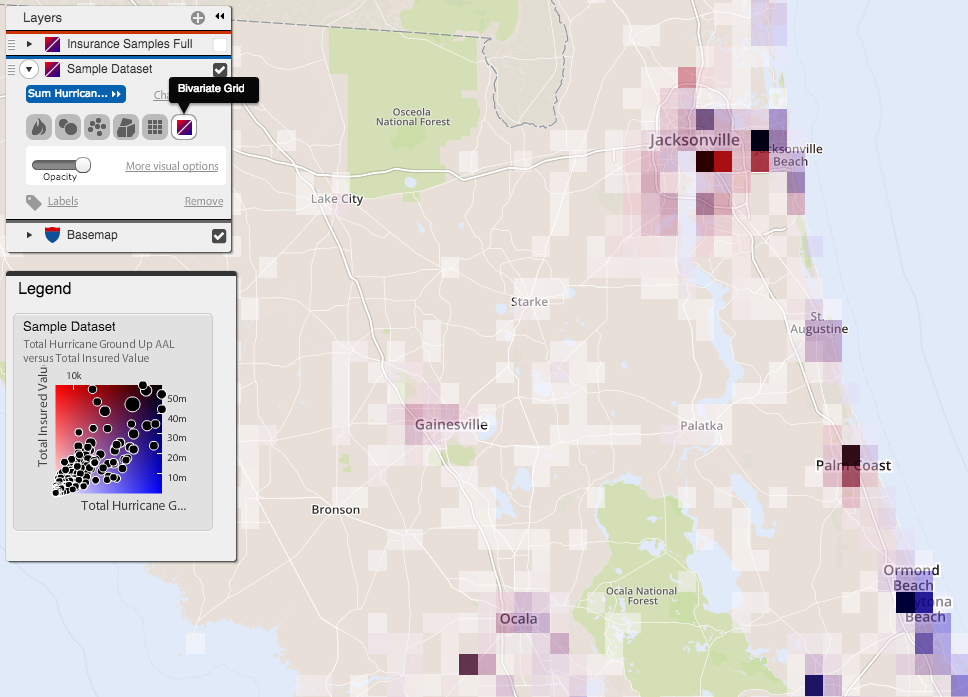 Legend Pod Editable Title
You're now able to update the title for the Legend Pod.


We hope you enjoys these updates!