Underwriting 2.3
When you run an accumulation analysis, it's often helpful to see which existing policies might be affected. Now you can see those affected policies along with the locations in your PDF report. Simply download the PDF and your affected policies will be included within your report. You can also turn this feature on/off or customize the columns displayed on the PDF by using the "Customize" option.
Download PDF: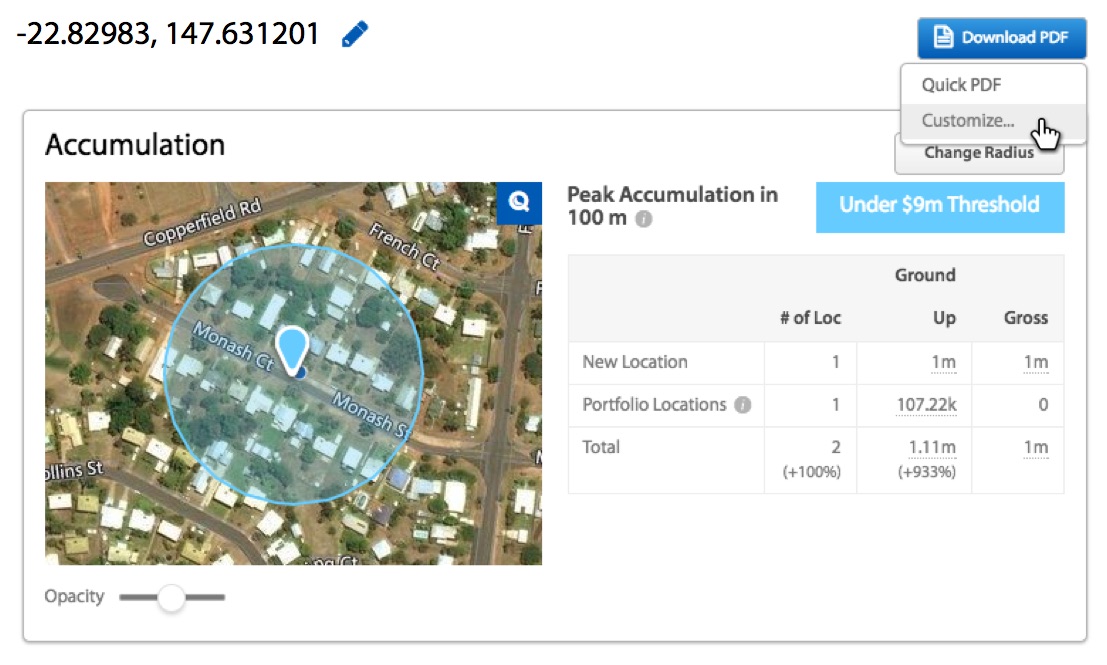 Control the feature and customize policy columns: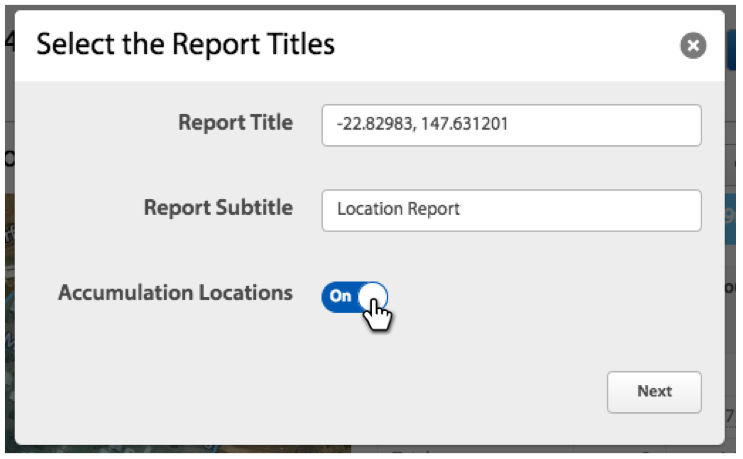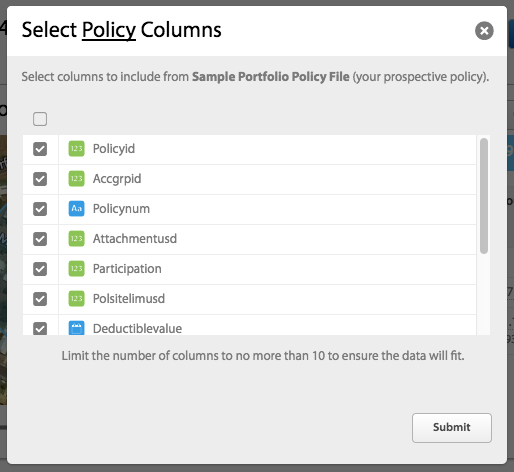 Affected policies displayed in the PDF:

Bug fixes:
Added validation to the "Select TIV" and "Select Peril" field after selecting portfolio in Step 3 of the setup screens.

Removed "null" values in the report where locations were poorly geocoded and not included in the analysis.