'Tis to season to get organized and ready for a brand new year! We've just packaged up the final release of the year, just in time for the holidays. The features in this release have a common theme of helping you get your datasets, dashboards and people organized in SpatialKey. We hope you enjoy!
Check out the details on these items below.
Role-based user permissions
We've redesigned our user permission levels with you in mind! There are now 5 permission levels that are based on roles rather than permissions to specific tasks. This will help you add new users and assign appropriate roles/permissions much easier than before.
Multi-select dashboards, datasets and people
The new multi-select feature will help you find an manage your datasets with ease.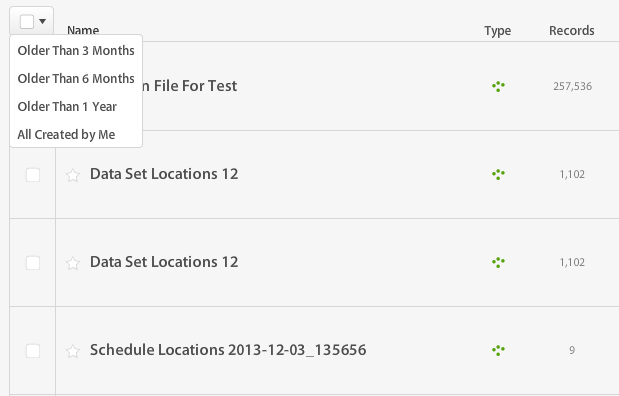 Select all datasets "older than 1 year" or "all created by me" to easily move them to a folder for organization, or simply delete them in bulk if they aren't needed anymore.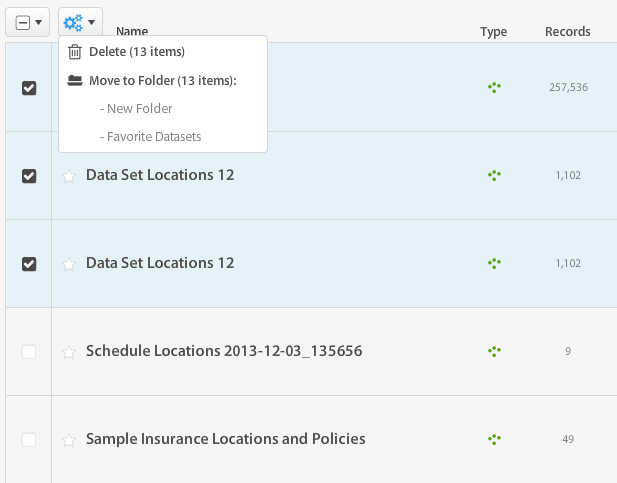 There are a couple of other options in the drop downs, so check them out. These options are now available for datasets, dashboards, and also for managing people in SpatialKey.
Delete workflow
Extending on the new multi-selection feature, we've enhanced the delete workflow to make it more informative and even easier to use. As mentioned in the section above, when you've selected items in Dashboards, Manage Data, or People, you have an option to "Delete" the items. After selecting this option, you'll now be presented with more information:
Do you have permission to delete all selected items or are there some that you don't have appropriate permissions on?
What will be affected when you delete items? Will dashboards be automatically deleted?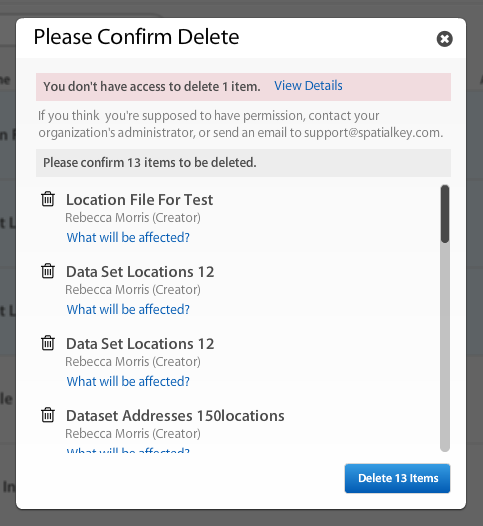 Image (below) showing which items you don't have access to delete.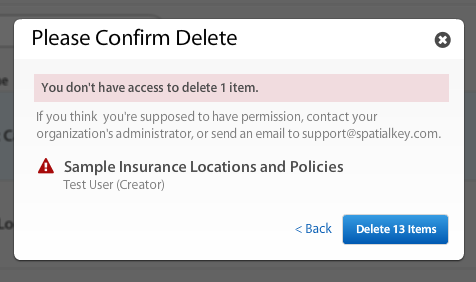 Image (below) showing what will be impacted when you delete one of the items.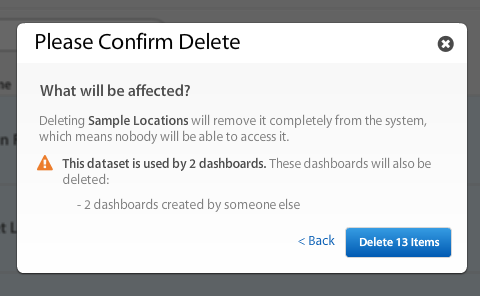 Now all of this valuable information is at your fingertips to help you understand the impact of your delete actions.
Favorite datasets
You can now mark datasets as Favorites using the star icon! This has always been available for dashboards, but we wanted to extend the capability to datasets for you. Click on the "favorite datasets" option on the left sidebar to quickly locate your favorite datasets for quick access.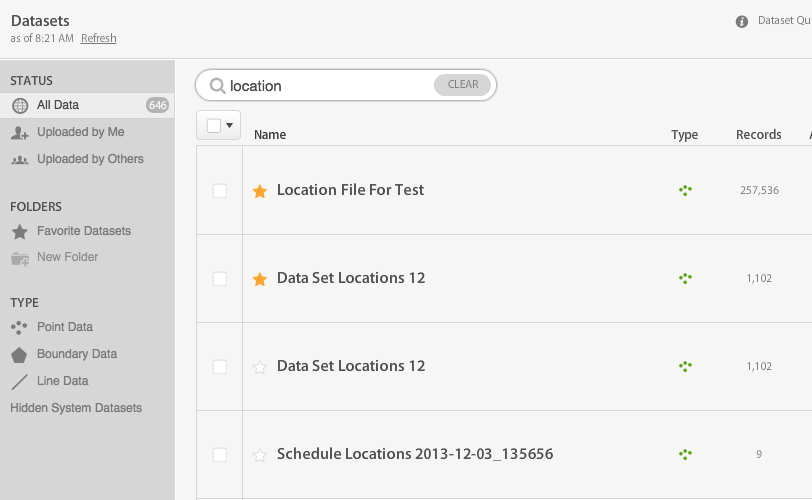 That's it for the December release. Happy Holidays and look forward to sharing new and exciting things in 2015!