SpatialKey enables insurers to more accurately analyze their exposure through the use of the Policy Exposed Limit feature.  If enabled for your organization, the policy exposed feature will allow you to calculate the exposed limit by policy for any peril you choose.
Configuring options for Policy Exposed Limit
To begin, select the Manage Data tab and select a dataset that has locations/sites that correspond to the Policy dataset you wish to import.  Note that before data can be set up for use, a policy file must be attached to the location file.  If you haven't already completed this step, check out this article on Policy File Setup before proceeding.  For the Sample Dataset, you can see below that a policy file has already been associated with the location file.  We can now start to "setup" our data for Policy Exposed Limit.
Note that all users can view this option, but only Creators/Editors can configure and change the setup.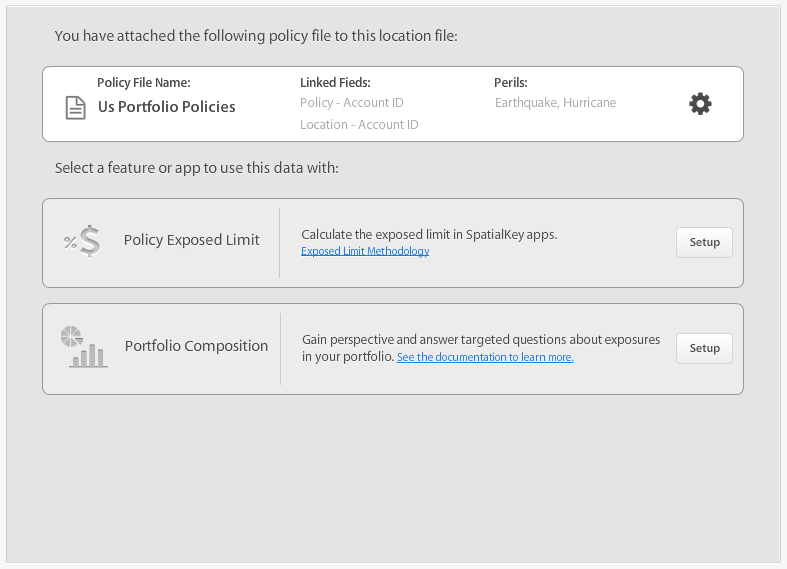 The following screens will ask you questions about your policy and location files in order to support the policy exposed limit calculation. If you have special conditions columns defined in your datasets, they will be auto-detected in the setup. Note: You'll need to ensure the special condition column names are formatted and follow a strict naming convention in order for them to be auto-detected – download a sample set of files here.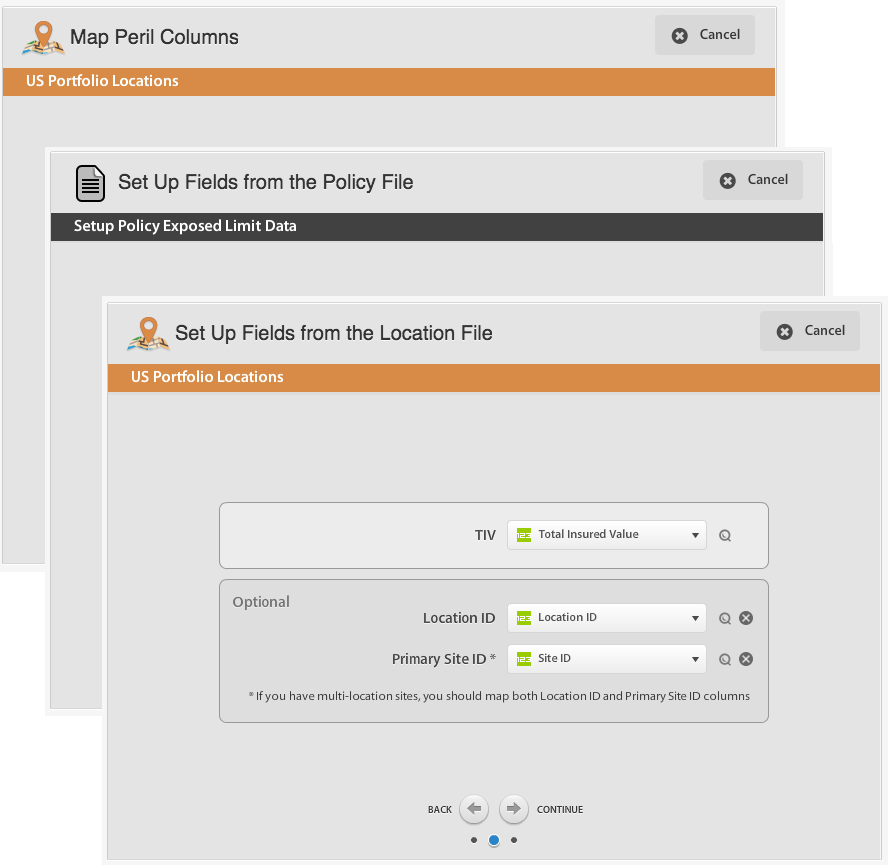 That's it, you've successfully set your data up for the Policy Exposed Limit feature! You can also "edit/view" to adjust configurations.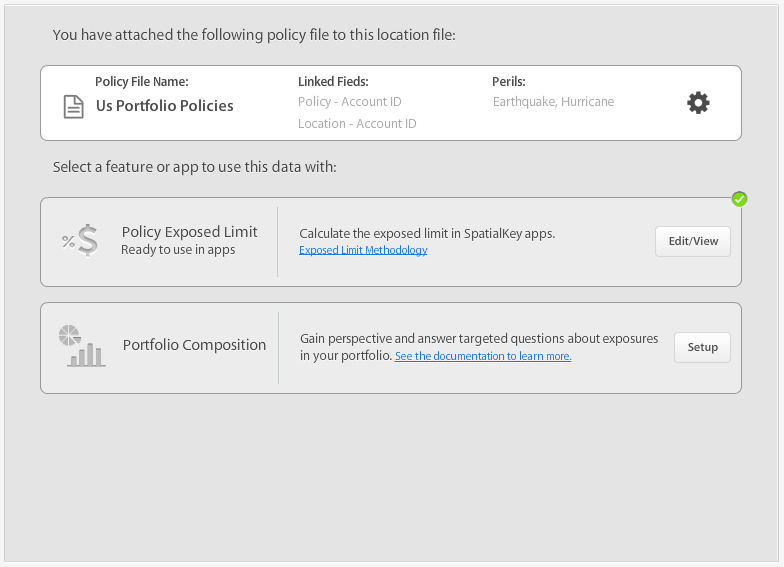 Contact us to learn more about the policy exposed limit feature and how you could use it within your insurance organization.